Filmmakers Jon Avnet (Black Swan, Fried Green Tomatoes, Risky Business) and Rodrigo Garcia (Albert Nobbs, In Treatment, Mother and Child) have joined forces to create and launch WIGS, an innovative digital channel producing high-end, original, scripted dramatic series and short films about the lives of women.
The first trailers for the channel and series are available now at  their official Youtube Channel  or at their website  and accessible worldwide in English and Spanish. WIGS will also feature documentaries, behind-the-scenes videos, and cutting-edge unscripted content, all starring female leads.
The first WIGS series is "Jan," written and directed by Jon Avnet, debuting May 14th.
The first WIGS short film is "Serena," written and directed by Rodrigo Garcia. Jennifer Garner and Alfred Molina star.
The second WIGS series is "Blue," written and directed by Rodrigo Garcia, with a cast including Julia Stiles, David Harbour, Uriah Shelton, Kathleen Quinlan, Sarah Paulson, and Jeanne Tripplehorn.
Over the coming months, WIGS will be releasing content produced with a renowned group of writers and filmmakers. Upcoming programming showcases actors including: Dakota Fanning, Jennifer Beals, Maura Tierney, Michael C. Hall, America Ferrera, Jason Isaacs, Allison Janney, Sarah Jones, Jane Kaczmarek, Troian Bellisario, Jena Malone, Rosanna Arquette, Philip Baker Hall, Lois Smith, Walton Goggins, Jimmy Wolk, Gary Cole, Tim DeKay, Jason Gedrick, Jason O'Mara, Kim Shaw, Melonie Diaz, Arielle Kebbel, Catherine O'Hara, Mary Elizabeth Ellis, Marin Ireland, Melora Walters, Nancy Travis, Alison Pill and Dana Davis.
Other filmmakers creating shows for WIGS include: Ami Canaan Mann, Lee Krieger, Rose Troche, Patricia Cardoso, Kerry Conran, Leah Rachel, and Mattie Brickman. Authors include Scott Turow, Mitch Albom, and Neil LaBute. Thomas Newman composed the main and end title music.
The Trailer of Jan.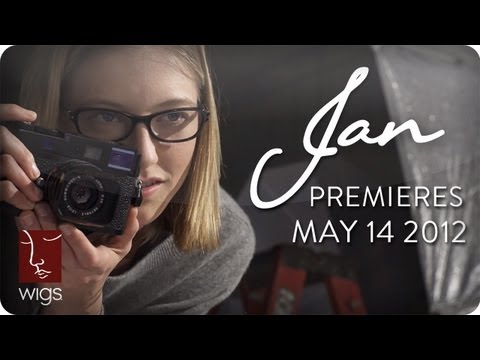 "WIGS offers our writer, director, and actor friends and colleagues an enormous amount of freedom to tell stories that they connect with intimately," said Jon Avnet. "The excitement in the creative community surrounding the productions has been palpable. We hope and believe the audience will enjoy these very diverse voices that explore women of all ages, races, and beliefs." News Corp. Digital Media Group (NDM), a division of News Corporation, is the Marketing Partner for WIGS.
Jon Avnet has directed, written, and produced almost seventy films, television movies, and Broadway plays over the last 30 years, winning most of the major awards: Oscar's, Emmy's, Tony's, Peabody's, and the Humanitas. In 2010, Mr. Avnet executive produced Black Swan, starring Natalie Portman (Academy Award Winner) and directed by Darren Aronofsky. Mr. Avnet co-wrote, directed, and/or produced: Fried Green Tomatoes (Jessica Tandy, Kathy Bates, Mary-Louise Parker), Up Close and Personal (Robert Redford, Michelle Pfeiffer), and most recently, Righteous Kill (Robert De Niro and Al Pacino).
Rodrigo Garcia's first film as writer and director, Things You Can Tell Just By Looking At Her, opened "Un Certain Regard" at the Cannes Film Festival 2000 and won the award for best film in that category. Mr. Garcia's credits also include the pilots for HBO series Carnivale and Big Love. Additionally, he shot the pilot for, and was the executive producer and showrunner of, the first season of In Treatment. Most recently, he directed Albert Nobbs (Glenn Close, Mia Wasikowska, Janet McTeer, Brendan Gleeson), which was nominated for three Academy Awards.
Here  is WIGS Sizzle Reel.